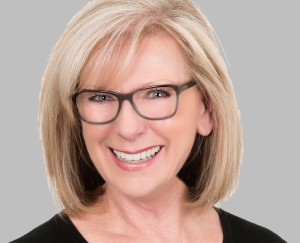 I'm Vanessa L. Magette, owner and founder of Extraordinary Solutions, LLC!
I was born and raised in Louisiana and have spent the last 30 years in small business management, with the last 23 years in dentistry.
My dental career began in 1990 with Dr. John Atkinson, a general dentist in Baton Rouge, LA. I immediately fell in love with dentistry and his passion for making a difference in the lives of people, empowering his team to make important decisions based on his philosophical beliefs. I knew within 6 months of working with Dr. Atkinson that I would spend the rest of my career in dentistry.
Part of my dental career was in the office of Dr. Robert Westerman, working in both his dental practice and consulting firm.
However, my greatest joy, and the largest part of my career, was working with Dr. Steven H. Brooksher, who has challenged me daily to be better tomorrow than I am today. It is because of Dr. Brooksher, and his love for helping people grow and dream, that I am able to provide the services I offer you today.
My dental experience includes serving as Business Manager, having had full access to all the financial avenues of two dental practices, Patient Care and Treatment Planning Coordinator, Accounts Payable/Receivable Manager, Scheduling Coordinator, Human Resource Manager and Dental Assistant.
Extraordinary Solutions was founded out of a passionate drive to enrich the lives of dentists by offering specialized skills and services that don't exist in their practice, or that takes doctors away from what they love the most, providing dental care to their patients.
As founder of Extraordinary Solutions, I help clients by creating business systems to help them monitor their numbers, which allows them the freedom and peace of mind to do what they love!
You can have peace of mind knowing your financial records are professionally maintained by someone who is a part of your industry and knows your daily challenges and needs.
Member of The American Institution of Professional Bookkeepers.
Mission
Extraordinary Solutions seeks to enrich the lives of dentists by offering full bookkeeping and payroll services, allowing clients to make valuable business decisions by understanding their financial status.
I am dedicated to working with dentists who are committed to their vision, love what they do, but are not able to manage the numbers side of their practice.
A strong commitment to my own personal growth and continuing education allows me to provide a high level of service, enabling each client to grow their business, spend valuable time with their family and have freedom to concentrate on their passion for dentistry!